In Memorium
Passamaquoddy artist, father, husband, friend, culture-keeper, and Abbe trustee David Moses Bridges passed away on Friday, January 20, 2017. David was a kind and generous artist, and his contributions and accolades are numerous. Internationally known for his art, canoe-building, and activism, David never hesitated standing up when he needed to, and he always said what needed to be said. We miss him terribly, but we've found solace in the fact that his art is still very much alive at the Abbe, in our collections and our exhibits.

The Portland Press Herald and Bangor Daily News published touching tributes in the days following David's passing.
Abbe Museum Fellowship Program
In August, the Abbe Museum announced the 2017 Wabanaki Artist Fellows: Donna Brown, Penobscot, Jeremy Frey, Passamaquoddy, and Geo Neptune, Passamaquoddy. These exceptionally creative artists – who through color, form, language, and sound – interpret the past, understand the present, and envision the future for Wabanaki people across the state of Maine. These fellowships are made possible through support from Dawnland, LLC.
"In a time when many sources of direct funding for artists has been reduced or eliminated entirely, the Abbe is proud to provide this kind of grant support for Wabanaki artists to promote and further develop their incredible talents," said Abbe Museum President and CEO, Cinnamon Catlin-Legutko.
All three 2017 Fellows have repeatedly taken top prizes out west; however, traveling long distances to attend the Indian Arts marketplace is often a hardship that prevents more artists from entering. The Fellowships are intended to provide support for travel, lodging, and other costs associated with exhibiting at Indian art markets in Maine and New Mexico. Brown and Frey will attend the 2017 Southwestern Association for Indian Arts Santa Fe Indian Market (SWAIA) in August, and Neptune will attend several of the local markets in addition to SWAIA.
 
Donna, co-owner of Bangor-based jewelry studio Decontie & Brown, handcrafts jewelry and traditional beadwork made from various metals, semi-precious gemstones, and glass beads.
"The beauty of nature and my culture inspires me on a daily basis. We are fortunate to be from such beautiful territory and I always try to reflect that gratitude in my work. I also gain inspiration from our elders and ancestors. As I learn more about how they adapted to available technology and methods of creating art, it encourages me to try new techniques while complementing modern styles with traditional artwork."
Jeremy, who comes from a long line of Native weavers, specializes in ash fancy baskets, a traditional form of Wabanaki weaving. His work has been featured at the Smithsonian, Museum of Art and Design in New York City, and in many other prominent museums around the country.
"Basketry is an art form that I can relate to in many ways. It is a part of my heritage, an art form that connects me to my relatives both living and passed. For me, to weave is a way of honoring my ancestors. However, it is also a way to honor future generation both through my teachings and though my personal carrying on of the art form. My work is always evolving; I try to create a newer and more elaborate version of my work each time I weave."
Geo has been making baskets since they were four years old and was awarded the title of Master Basketmaker at the age of twenty by the Maine Indian Basketmakers Alliance, making them the youngest person to ever receive the title.

"I practice my art in my home community of Indian Township. As a Two-Spirit, it is my cultural responsibility to preserve traditions and pass them on to the next generation, which I have focused heavily on in the past and hope to be able to do so again, making traditional art more accessible for all Wabanaki youth."
Abbe Welcomes New Trustees
The Abbe Museum added two new members to its Board of Trustees, bringing the total number of Trustees to 14. The new appointees, Gabriel Frey, Passamaquoddy, and Sarah Sockbeson, Penobscot, assumed their new roles on June 2, 2017. Abbe Trustees Jeff Dalrymple was elected to a third term.
"We are honored to have Gabe and Sarah join the Abbe's board," said Abbe Museum Board Chair Ann Cox Halkett. "Both bring talents and new perspectives that will complement and strengthen our energetic and engaged board. Their leadership will be especially important as the Abbe continues its commitment to decolonization and launches the first annual Abbe Museum Indian Market in Bar Harbor in May 2018."
Gabriel Frey is a Passamaquoddy artist who learned to make brown ash baskets from his grandfather. His baskets can be seen in museums and galleries across Maine, and his work was recently featured in museum exhibits in Maine and Connecticut. Gabe was a recipient of a Native Arts New England grant from the New England Foundation for the Arts in 2008, and he teaches basketmaking to apprentice Wabanaki basketmakers.
Sarah Sockbeson is a Penobscot artist, raised in Brooklin, Maine. Her great-grandmother made Penobscot baskets in the early 1900s on Indian Island. In 2004 Sarah apprenticed with Jennifer Neptune where she learned the history, techniques, and art that has become modern native basketry. She was soon being recognized by museums and collectors across the country from Maine to Arizona. Her unique style incorporates many different elements of traditional Wabanaki technique, however, she combines the tradition with innovative colors and patterns to create a fresh, new approach to a timeless and beautiful art form.
The Abbe Museum Trustees also include: Ann Cox Halkett (Chair), Joseph F. Cistone (Vice Chair), Curtis Simard (Secretary), Jeff Dalrymple (Treasurer), Abbe Levin, Jamie Bissonette Lewey, Margo Lukens, Roger Milliken, Jennifer Neptune, Patricia DiIanni Selig, Douglas Sharpe, Chris Sockalexis, and Honorary Trustees Alice Wellman and Darren J. Ranco.
We Must Decolonize Our Museums
"Museums can be very painful sites for Native peoples, as they are intimately tied to the colonization process," writes Ho-Chunk scholar Amy Lonetree. Reading this passage for the first time in 2012 stopped Abbe President and CEO Cinnamon Catlin-Legutko in her tracks and forced her to ask herself "How does the work I do cause another person's pain and anguish? How dare I ignore this pain?" She can't ignore it, and she would hope most of us can't ignore it. But for many museum workers, this intertwined colonial history isn't discussed or represented in their institutions.
In the following talk, recorded at TEDxDirigo in Portland, Maine on November 5, 2016, Cinnamon shares the urgency of museum decolonizing practices and describe some of the work the Abbe Museum is doing.



Abbe Museum Launches New Website
The Abbe launched a new website in December 2016 that offers users a fresh way to interact with the Museum. Key features of the site include a cleaner and more attractive design, a more engaging user experience with enhanced search and navigation, and an easy to use events calendar.
Featuring an eclectic arrangement of content set against a simple white background and a responsive design optimized for viewing on all platforms—desktop, tablet, and smartphone— the website has a clean, accessible look and feel that reflects the spirit of the Abbe's downtown Bar Harbor facility.
"As a cultural institution, the Abbe Museum has a responsibility to connect with the wider community beyond Bar Harbor and Mount Desert Island," said Abbe President and CEO Cinnamon Catlin-Legutko. "Our redesigned website serves as a powerful resource to visitors from around the world, in person and virtually."
All of the new site's dynamic features complement the cutting-edge Smithsonian level curatorial work and research undertaken at the Abbe Museum, while also encouraging more prolonged engagement from visitors both near and far.
 
Teacher Workshop
In November 2016, Julia Gray, our Director of Collections and Research, participated in a teacher in-service day for the MDIRSS, focusing on resources available for teaching about the Wabanaki in K-12 classrooms. Tools for evaluating resources are a cornerstone of this workshop. Teachers were provided guidance as we evaluated resources together ensuring a collaborative process.
The workshop resulted in an extensive resource list which we have available on our website. This training was part of more extensive ongoing work the Abbe is doing with the school district to more effectively integrate Wabanaki studies into the social studies curriculum. We continue to grow our relationship with local districts in the hope that the Abbe Museum can be a stronger voice across the state for Wabanaki Studies and curriculum reform.
Abbe Launches Archaeological Advisory Committee
The Museum has begun the process of addressing our archaeological research, collections, and interpretation through the formation of an Archaeological Advisory Committee. The Abbe Museum, in partnership with Acadia National Park, is excited to launch this new project as part of our Decolonization Initiative, and we're working under a Cooperative Agreement to partner with the Wabanaki Nations of Maine to inspire new learning, to understand issues of stewardship of heritage resources, and to provide opportunities for co-management of research about Wabanaki history and archaeology.
The Abbe was founded in 1926 around goals to collect, preserve, and interpret the archaeological record of the region, and we have been doing archaeological research in the Wabanaki homeland since 1928. However, like most archaeological work in North America, this was not done with any involvement with or consideration for the Wabanaki people themselves for many decades. In recent years, the Museum has begun to work more collaboratively on some aspects of our archaeological content, but as a decolonizing museum, we know that we need to do so much more.
We have brought together an outstanding group of knowledge-keepers from the Wabanaki communities and the field of archaeology to help us assess where we are, think about what role archaeological research, collections, and interpretation should have in the Wabanaki homeland, and to bring current best practices in Indigenous archaeologies to shape the future of our work at the Abbe Museum and in Acadia National Park. This group includes more than 10 Indigenous archaeologists and anthropologists, and several non-Native archaeologists who have shown a strong track record of working collaboratively with Indigenous communities. The Abbe team is very grateful to everyone who has agreed to share their time and expertise to kick off the process!
Acadia National Park resource managers have also joined the process, to listen and learn about issues of heritage resources stewardship, offer insights from their experiences, and collaborate with the Abbe Museum and Wabanaki Nations to protect Wabanaki archaeological resources. Wabanaki archaeologists, anthropologists, and Tribal Historic Preservation Officers from the Penobscot Nation, Passamaquoddy Tribe, Houlton Band of Maliseet Indians, and Aroostook Band of Micmacs will be members of the committee. Indigenous archaeologists from colleges and universities in New England and the Canadian Maritimes and from the National Park Service (NPS) are joined by non-Native archaeologists and anthropologists from our region, the NPS, the Smithsonian, and beyond.
The initial on-site meeting of the Archaeological Advisory Committee took place in November 2017. This meeting will be followed up by virtual meetings and collaborations, both with the full committee and in smaller working groups. Our hope is to develop guiding principles, priorities, best practices, and protocols to re-envision archaeological research, collections management, and interpretation, not only at the Abbe but across the Wabanaki homeland.
 
Educational Programming Reboot
The education team led by Curator of Education, Starr Kelly, has been busy this season creating an inviting learning environment for all visitor and reassessing educational goals in all existing museum spaces. Both Starr and Manager of Guest Experience, Angela Raup, have instituted many changes to the educational lineup including a broadening variety of tours, dialogue-based programs, and hands-on learning experiences. Starr and Angela are dedicated to creating more spaces and programs for young people and families. In the summer of 2017, the Abbe hosted 35 programs curated for children, including Story Hour, Crafting Hour, Family Days at our Sieur de Monts location, and the annual Native American and Basketmakers Festival, all of which are well attended and received by our guests.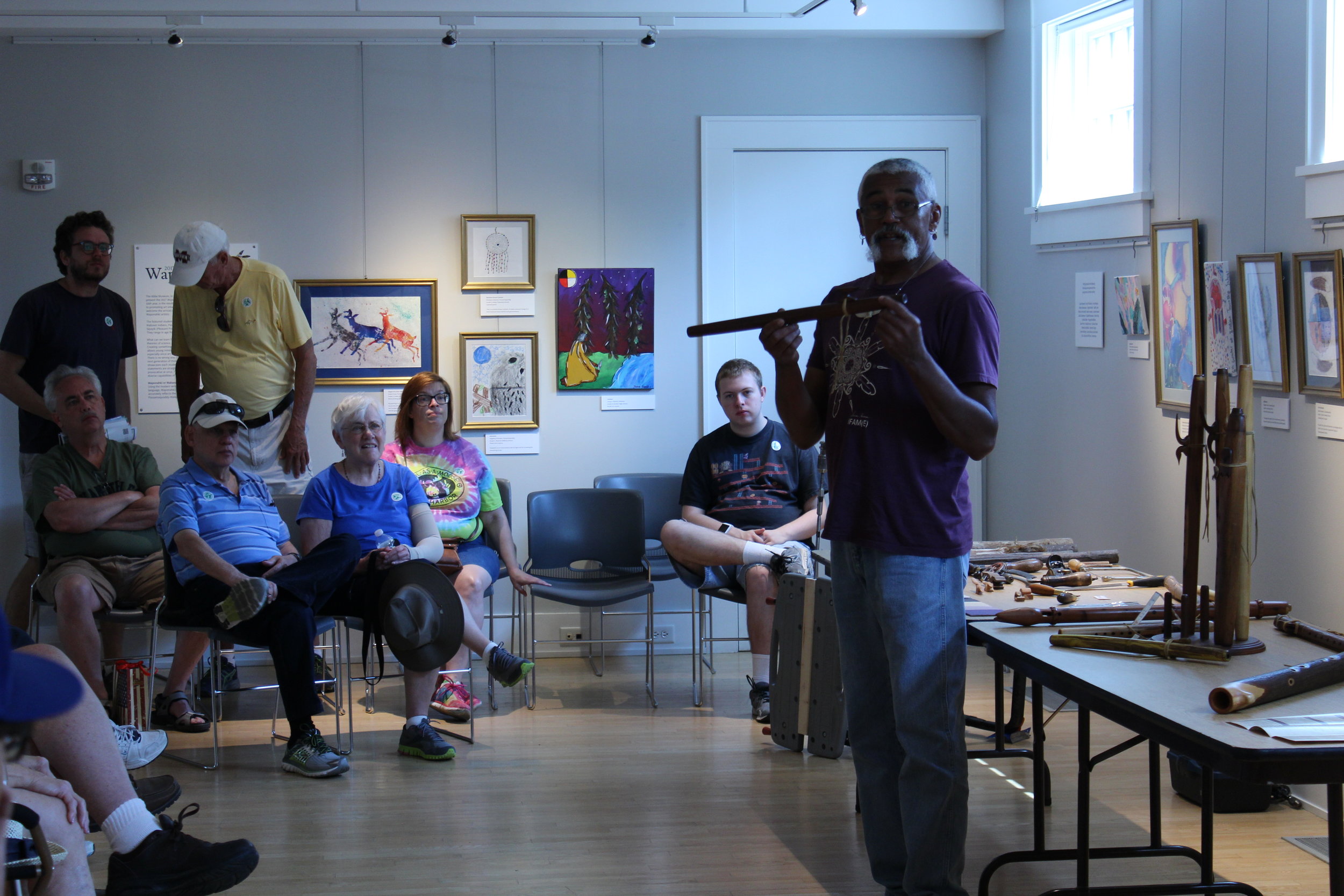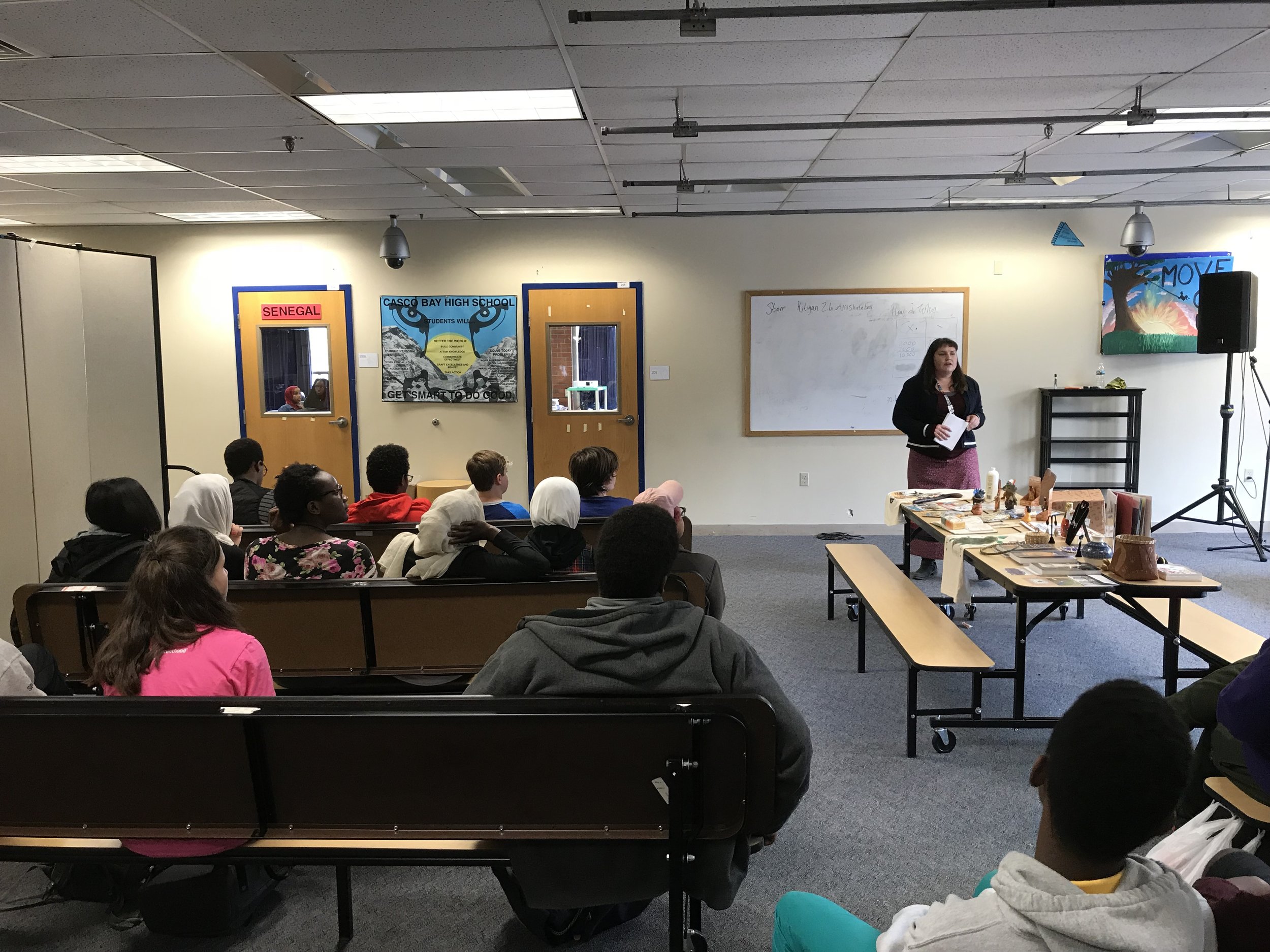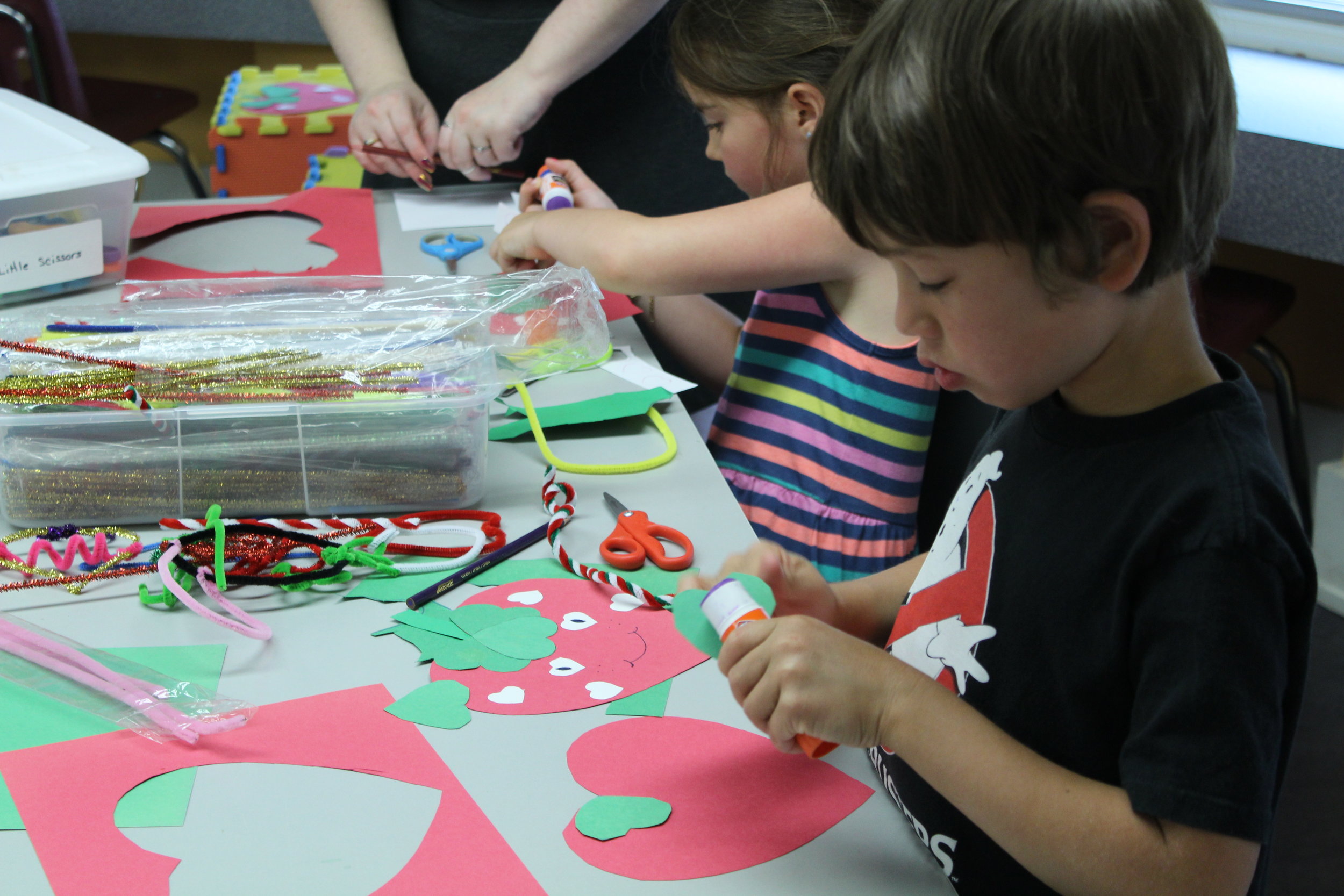 Wabanaki Artists from Maine Win Big at Indian Arts Markets
Three Wabanaki artists from Maine won a total of four ribbons at the Santa Fe Indian Market in New Mexico on August 18, 2017. For more than six years, Wabanaki artists have won top spots at the prestigious market.
Sarah Sockbeson, Penobscot, took first in Division B: Non-Southwest Basketry in the contemporary category. 2017 Abbe Museum Fellow Geo Neptune, Passamaquoddy, placed second in the same division.
Gabriel Frey, Passamaquoddy, won first and honorable mention in Division B: Non-Southwest Basketry in the twined/wicker category. This was the second time in attendance for Frey, and he added to his honorable mention ribbon from last year.
"I feel so honored and humbled by the reception my work got out west," Gabe said. "It's a pretty incredible experience, and I'm so fortunate to have been able to be there."

Abbe Museum President and CEO Cinnamon Catlin-Legutko and Abbe Museum Indian Market Producer Dawn Spears, Narragansett/Choctaw, attended the Market to meet with artists about the Abbe Museum Indian Market coming up in May 2018.
Other Wabanaki artists accepted to attend the Santa Fe Indian Market included 2017 Abbe Museum Fellows Jeremy Frey, Passamaquoddy and Donna Brown, Penobscot, as well as Jason Brown, Penobscot, and Ganessa Frey, Penobscot.
At the 59th annual Heard Museum Guild Indian Fair & Market on March 4-5th, Jeremy Frey, Passamaquoddy, won first place in Division B baskets (natural or commercial fibers, any form) and Sarah Sockbeson, Penobscot, won second place in the same division. This market draws nearly 15,000 visitors and more than 600 of the nation's most outstanding and successful American Indian artists. Geo Neptune, Passamaquoddy, won Honorable Mention in Division A baskets (natural fibers and cultural forms) and a Judges Choice award in the same division.
"I'm just so honored to have my work recognized on the national stage," Jeremy said. "It's more than anyone can ask for and I am very humbled by this win. It's recognition like this that keeps me inspired and motivated to create new works."
Former Abbe Museum Educator Geo Neptune took home ribbons for Honorable Mention in Division A baskets (natural fibers and cultural forms) and a Judges Choice award in the same division for their "Growth of a Transberry" basket.
Other Wabanaki artists invited to attend the juried fair were Abbe Museum Trustee Jennifer Neptune, Penobscot, Molly Neptune Parker, Passamaquoddy, Gal Tomah, Passamaquoddy, Emma Soctomah, Passamaquoddy, Theresa Secord, Penobscot, Gina Brooks, Maliseet, Jason Brown and Donna Brown, Penobscot, with Decontie & Brown, and Alannah Barnes, Passamaquoddy. A complete list of winners can be found online.

 
Institute of Museum and Library Service Grant Awarded
The Abbe Museum was awarded a $53,050 Museums for America: Museums Empowered grant from the Institute of Museum and Library Services (IMLS) in September 2017. The grant was 1 of 28 awarded to museum projects across the US – totaling more than $1.9 million – and will fund the Abbe's project, Workplace Inclusion to Support Museum Decolonization.
"As centers of learning and catalysts of community change, libraries and museums connect people with programs, services, collections, information, and new ideas in the arts, sciences, and humanities," said IMLS Director Dr. Kathryn K. Matthew. "They serve as vital spaces where people can connect with each other. IMLS is proud to support their work through our grantmaking as they inform and inspire all in their communities."
The Abbe's project will include professional development and training for staff, board, and volunteers to support the Museum's work with the Wabanaki Nations towards a decolonized approach to every aspect of its operations. An emerging concept in museum practice, decolonization is an ongoing process of sharing authority for the documentation and interpretation of Native culture.
"The Abbe team is committed to continued learning and we have dedicated ourselves to internal examination to make sure we are an inclusive museum, focused on anti-racist strategies and initiatives," said Abbe President/CEO Cinnamon Catlin-Legutko. "As a small organization, the grant award helps us expand our bandwidth by bringing in experts to guide us and ultimately boost our strategies for the benefit of Wabanaki people and museum-goers."
 
Free Admission Program
Machias Savings Bank and the Abbe Museum celebrated their 26th year as partners in 2017, and the free admission program celebrated its third year! As Maine's first and only Smithsonian Affiliate, we believe that the free admission program aligns nicely with the Smithsonian's goal of being easily accessible to the public. To offer the program during the shoulder seasons has made a substantial impact on the Maine community, and has increased our visitor numbers somewhat dramatically. We can't thank Machias Savings Bank enough for their generous support of this important program!
 
Greening the Abbe
For the past several years, the Abbe Museum has been committed to incorporating concepts of sustainability into our facilities, operations, and programming. As a unique educational institution, we have a specific role in society that must be taken into account when considering environmental impact and operational practices, and that role has led us to be as environmentally conscious and energy efficient as possible.

We're not alone in our pursuits to become more sustainable. Thanks to generous support from donors and grantmakers, our greening story continues to take shape and influence our future path. Since 2012 we've raised close to $150,000 for our greening efforts and successfully completed phase two of our greening initiative last year. This amount includes a $19,343 matching grant from the Grants to Green program managed by the Maine Community Foundation and the Maine Development Foundation.
Here are a few of the Greening projects that have been accomplished recently:
Last year was the first full year of operation of our new dedicated dehumidifier and we saw a more than 50% reduction in fuel consumption and cost in July and August and no increase in electricity usage. Before this new system was installed, when the chiller was used to dehumidify, we had to reheat chilled air all summer to reach our target humidity and temperature. The new system also does a much better job of controlling humidity in collections spaces, with a notable improvement in human comfort in the main gallery, archaeology lab, and collections storage.

Perhaps the largest improvement in efficiency and cost came when we replaced the cast-iron fuel oil boilers with new high-efficiency propane boilers. They are much cleaner and we have seen a 23.9% decrease in heating costs from 2015 to 2016.

We replaced a failing humidifier with a new unit and a water filtration system for more reliable and efficient operation.

Spray foam insulation was applied above the main gallery to better insulate that space and prevent humidified air from escaping to the unheated attic space.

Our recycling has improved as well, with a great set-up created to match up with the recycling program at the Bar Harbor transfer station. Virtually all plastic, glass, metal, and paper/cardboard is now being recycled.

In 2017, we focused on implementing energy conservation measures for the building envelope, new lighting systems in our galleries and staff spaces, an improved HVAC system, and a new hot water heating system, which will save $10,152 in energy costs annually.
With these projects complete, it is reasonable to expect a continued reduction in annual energy consumption between 10 and 20% and an annual costs savings of around $5,000 per year.
We still have much work to do and will soon craft our phase three strategies. Remaining recommendations from our energy audits include building envelope, lighting, and HVAC energy conservation measures. When complete, it is estimated that we will see a total annual savings of 71,000 kWh in electricity and 57,406,000 Btu in heating fuel, for an annual carbon savings of more than 37 tons. This work will see a payback time of approximately four years for the downtown museum and six years for the Sieur de Monts building inside Acadia National Park.