24th Annual Native American Festival & Basketmakers Market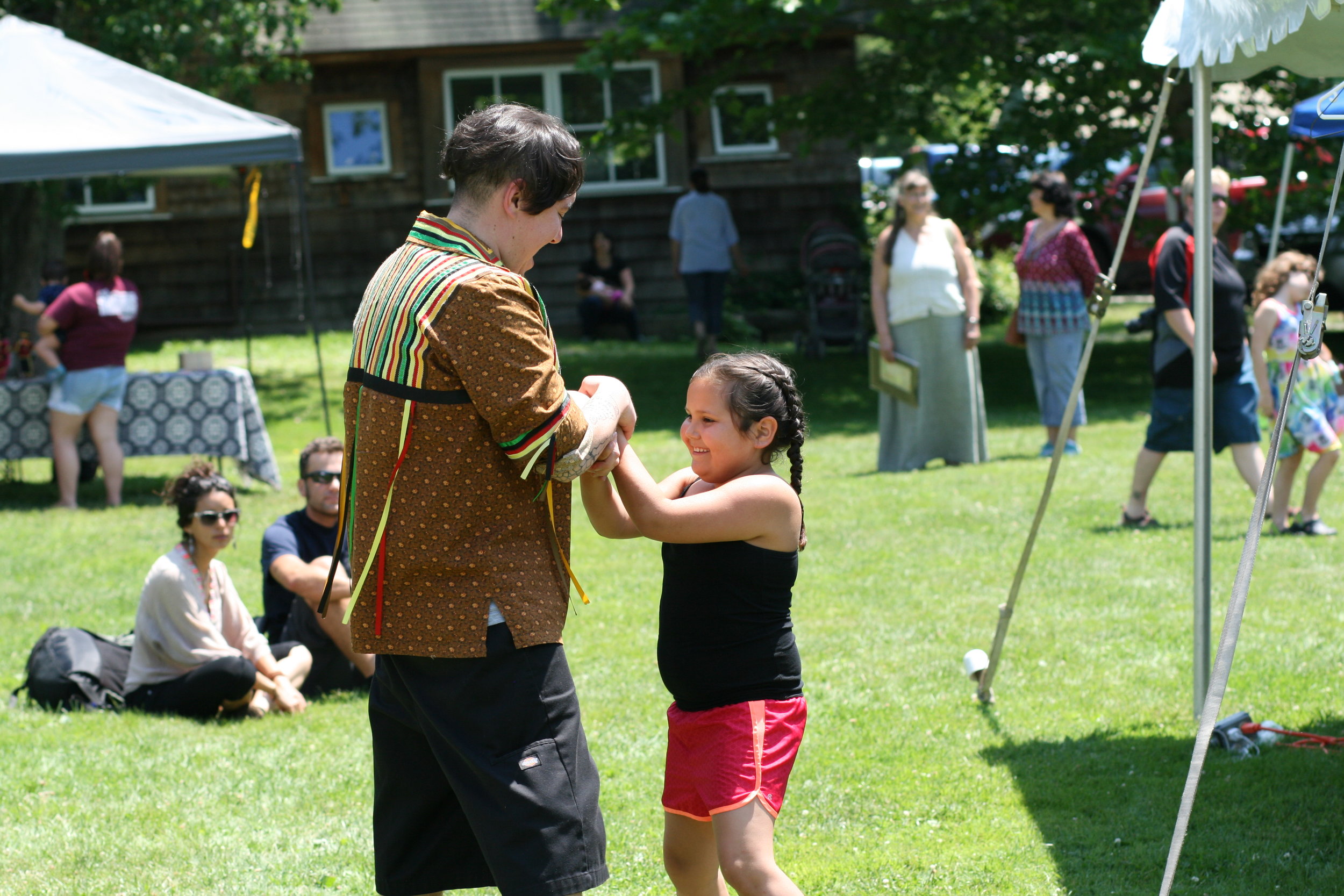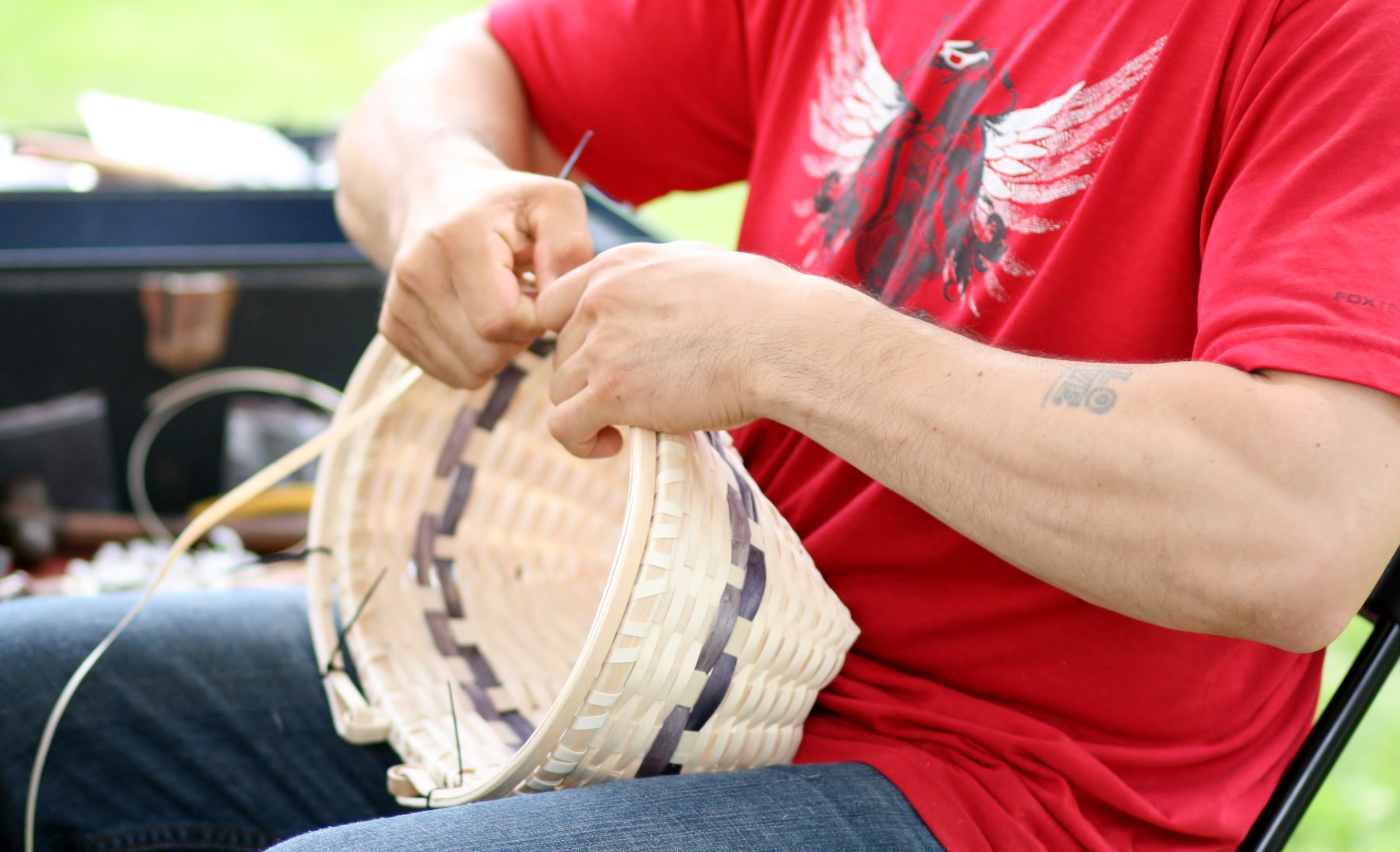 The annual Native American Festival and Basketmakers Market took place on July 8, 2017, on the campus of College of the Atlantic. Attendees had great opportunities to learn about and purchase a wide range of traditional and contemporary art and crafts directly from Wabanaki artists. The Abbe Museum was excited to host an interactive reading of Thanks to the Animals (Allen Sockabasin, illustrated by Rebekah Raye, 2005) and fun craft activities for young visitors, thanks to our incredible volunteers and willing staff.
Demonstrators included:
Bow-drill fire starting demonstration with Barry Dana, Penobscot

Beadworking demonstration with Martha Newell, Passamaquoddy

Basketmaking Demonstration with Geo Neptune, Passamaquoddy

Mosquito Dance with the Burnurwurbskek Singers, Penobscot

Beadworking demonstration with Decontie & Brown, Penobscot

Flute Music and Stories with Hawk Henries, Nipmuck

Ash pounding demonstrations by Gabriel Frey, Passamaquoddy and Eldon
Hanning, Micmac

A very special thank you to:
Jennifer Neptune, director of Maine Indian Basketmakers Alliance
Emcees Wayne Newell and John Bear Mitchell
Host drummers Burnurwurbskek Singers
And all the volunteers who made this wonderful event possible!